Another view, showing overgrowth and general condition of some of the gravestones.
Joanna named this section as the Unknowns, because the stones are down and unreadable.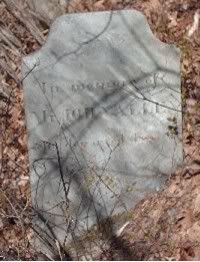 I can't make out the inscription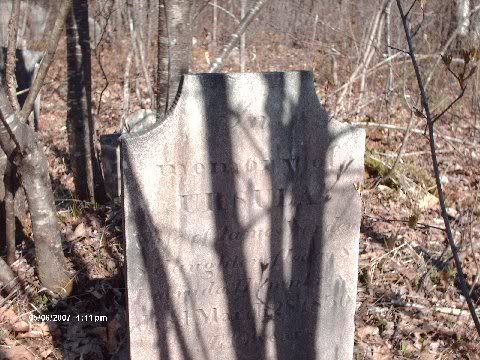 This looks like Ursula, daughter of....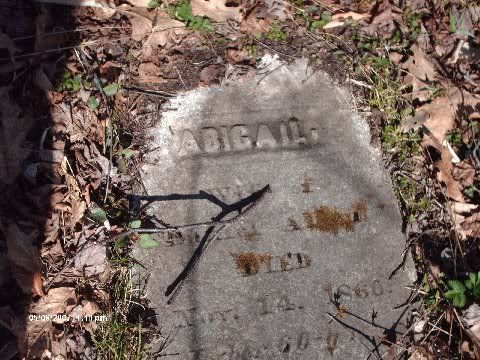 Abigail Allen, wife of _____; died Mar. 14, 1860 age 60. "She hath done what she could"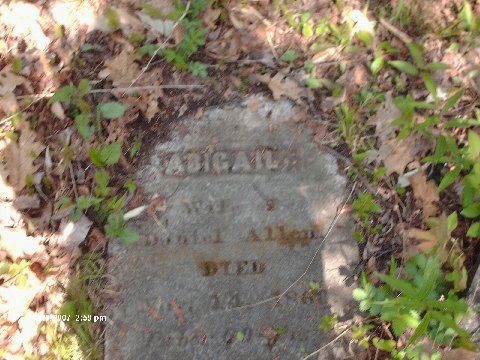 Same stone as above. Can read "wife of Daniel Allen"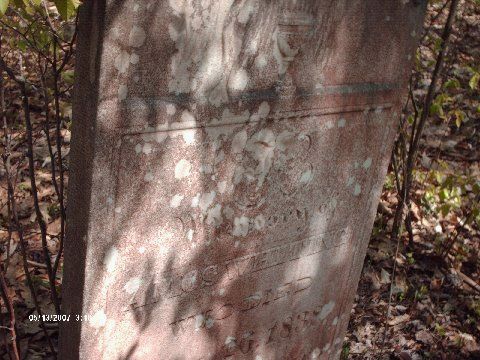 In memory of Amos Whiting who died May 26, 1830 aged 22 years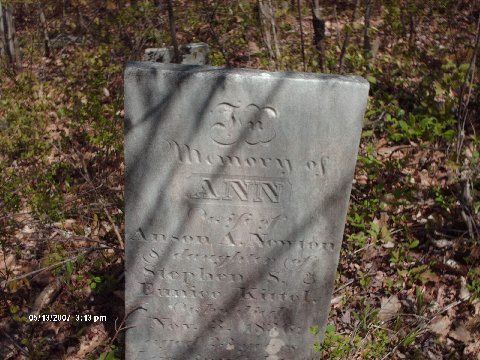 Ann wife of Anson A. Newton daughter of Stephen S. and Eunice Kittel, who died
November 30, 1836 age 23 years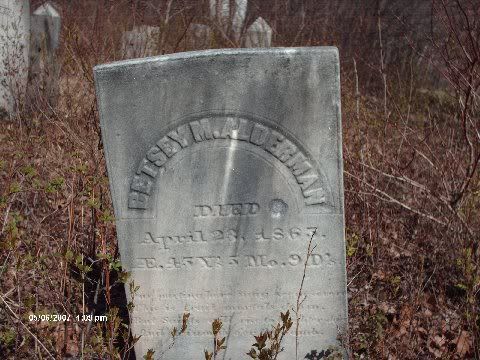 Betsey Alderman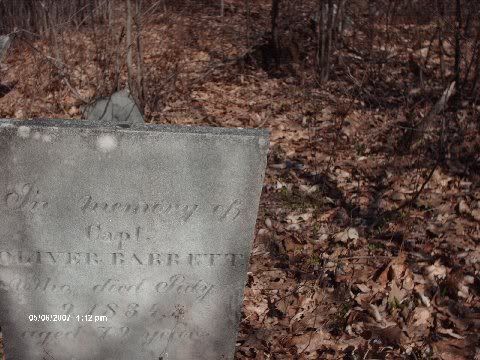 In memory of Capt. Oliver Barrett who died July 2, 1837(?) aged 72(?) years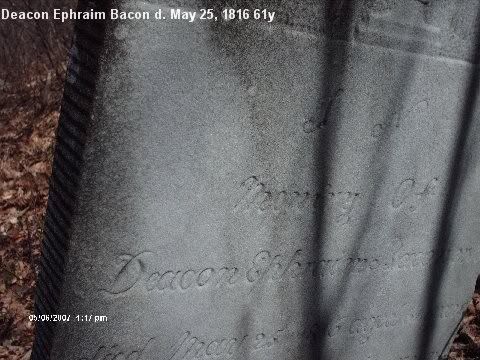 Same stone as below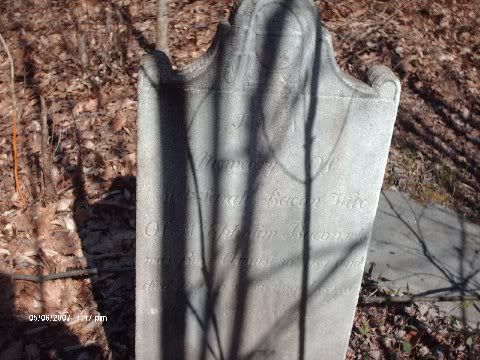 Deacon Ephraim Bacon Died May 25 18?6 Age 61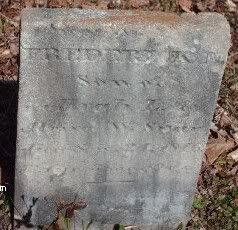 Frederick Swan died August 6, 1848 age 28 years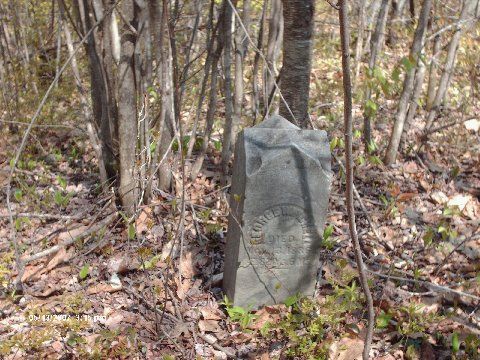 George Winchell died November 13, 1866 age 82years 6 months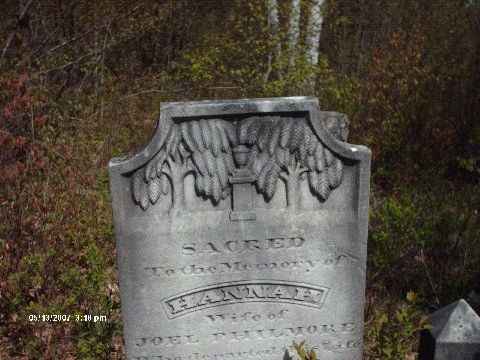 Sacred to the Memory of Hannah wife of Joel Philmore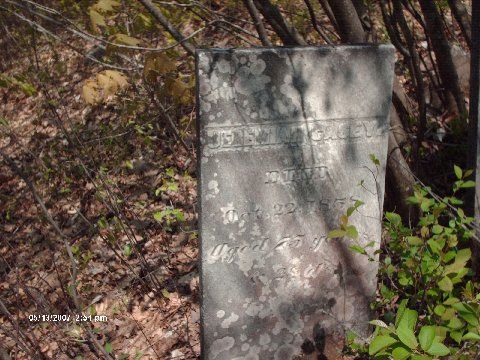 Jeremiah Casey died October 22, 1858 aged 75 years 28 days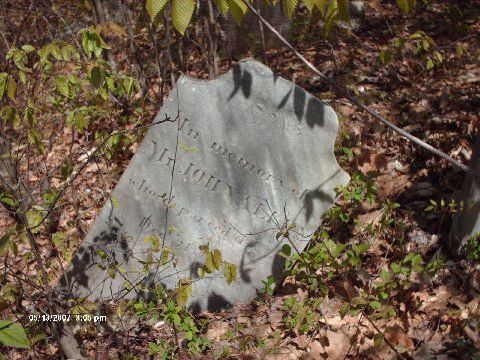 In Memory of Mr. John Allen who departed this life December 31, 1829 76 years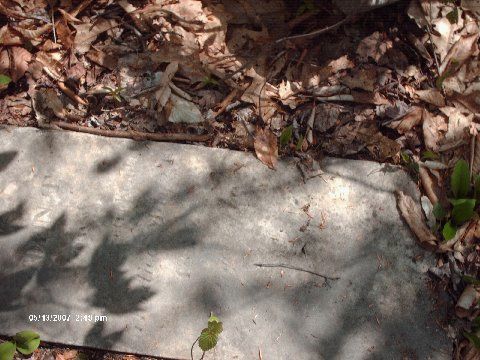 In Memory of JOhn son of Allen and Lucrentin Kondal died May 27, 1825 2 years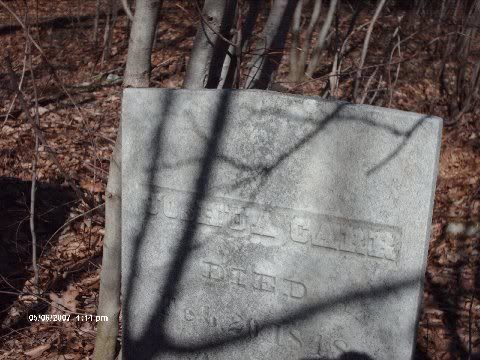 Joshua Carr 1776-February 20, 1848 husband of Sarah Whitman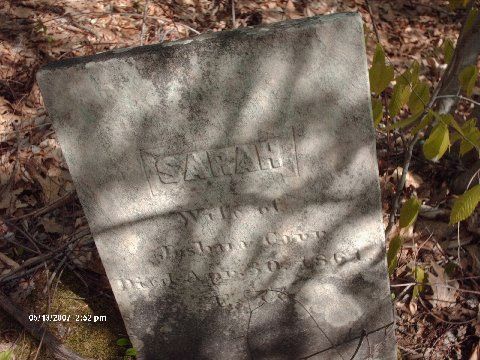 Sarah, wife of Joshua Carr 1784-April 30, 1861 77y
In Memory of Silas Hoxey son of Thomas & Abigail Hoxey who died May 19, 1833 aged 18 years 9 months
Thomas Hoxey (that is all that was legible)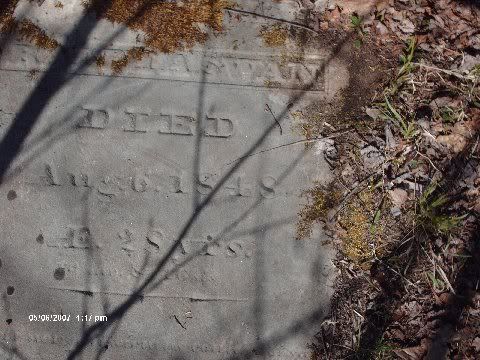 ____ Swan died August 6, 1848 age 28 years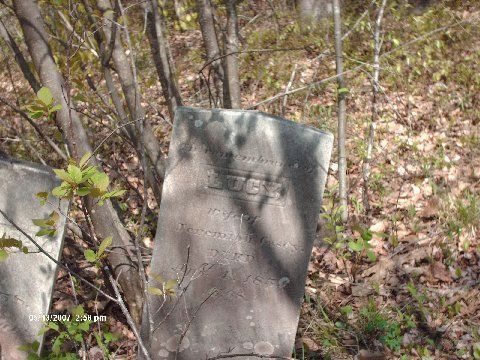 IN REMEMBRANCE OF LUCY WIFE OF JEREMIAH CASEY DIED APRIL 4, 1854 AE 68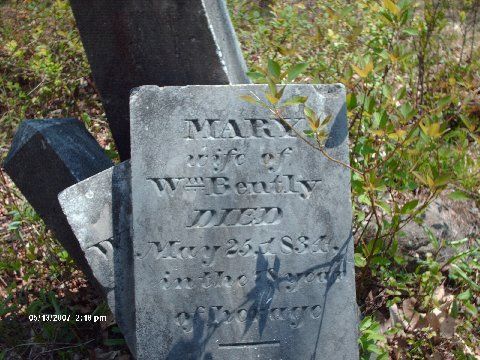 Mary, wife of William Bently died May 25, 1834 in the 78th of her age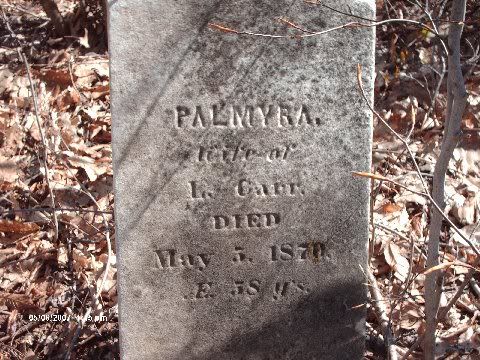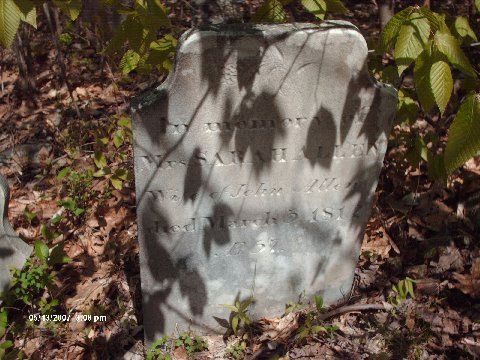 IN MEMORY OF SARAH ALLEN WIFE OF JOHN ALLEN DIED MARCH 5,1812 AGE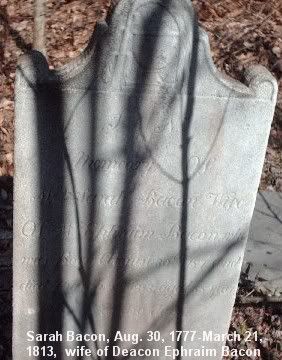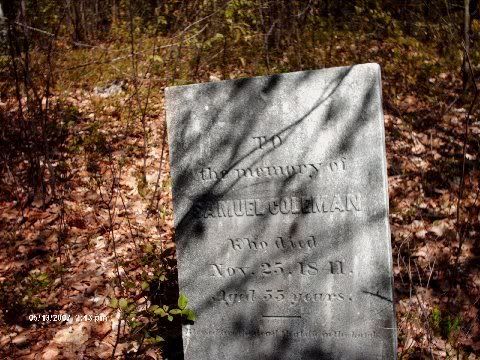 To the memory of Samuel Coleman who died Nov. 25, 1841 aged 55 years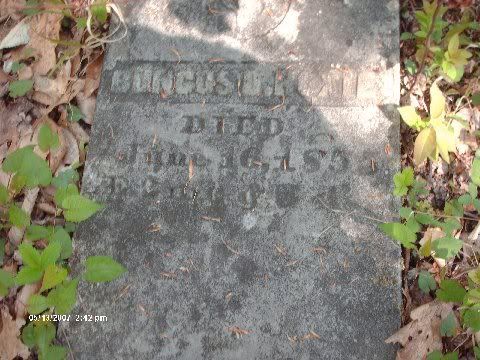 Bungus D. Hoxie died June 16, 1855
---
---