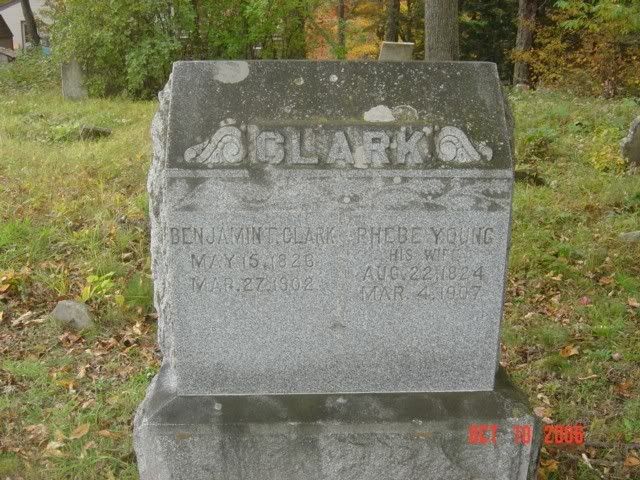 Benjamin Franklin Clark May 15, 1826 - March 27, 1902 His Wife - Phebe Young August 22, 1824 - March 4, 1907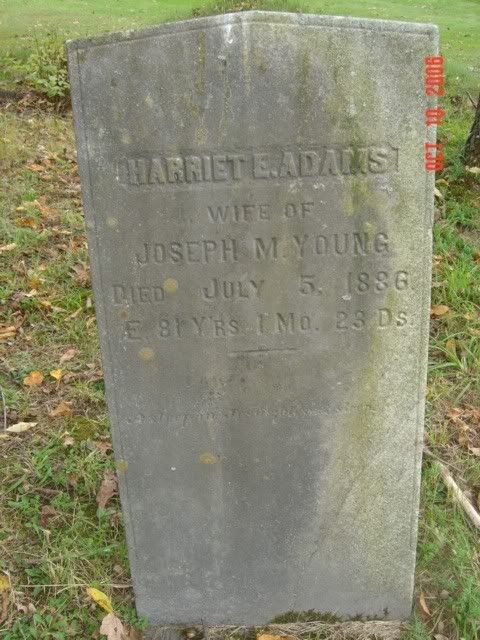 Harriet E. Adams, wife of Joseph M. Young died July 5, 1886 age 81y'rs 1 mo. 23 ds.
"Asleep in Jesus; blessed sleep"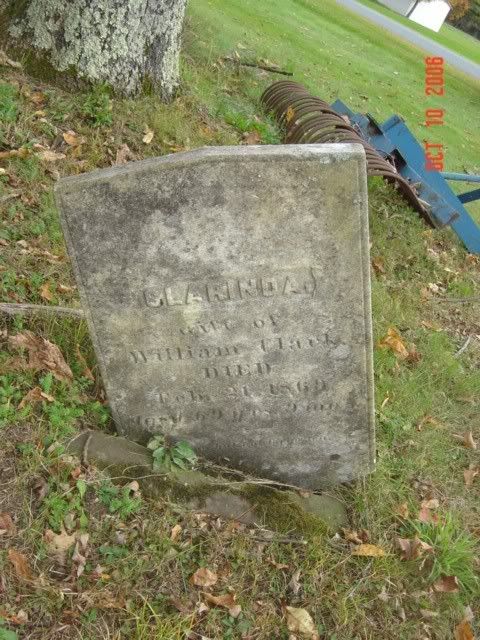 Clarinda wife of William Clark died Feb. 21, 1869 aged 69y 9m "Gone but not forgotten"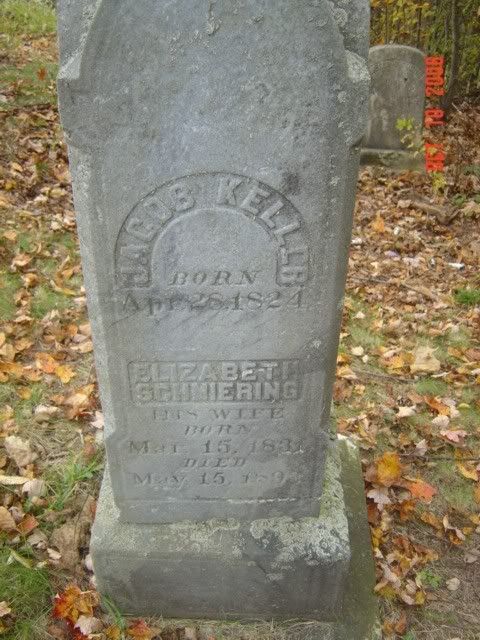 Jacob Keller born Apr. 28, 1824
Elizabeth Schmiering, his wife born Mar. 15, 1831; Died May 15, 1893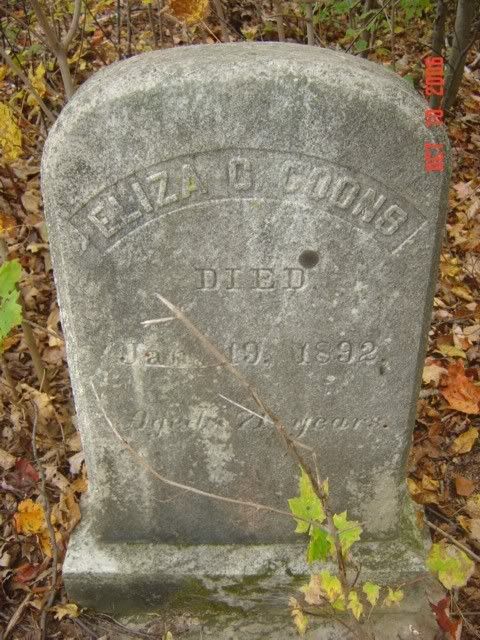 Eliza C. Coons died Jan. 19, 1892 Aged 71 years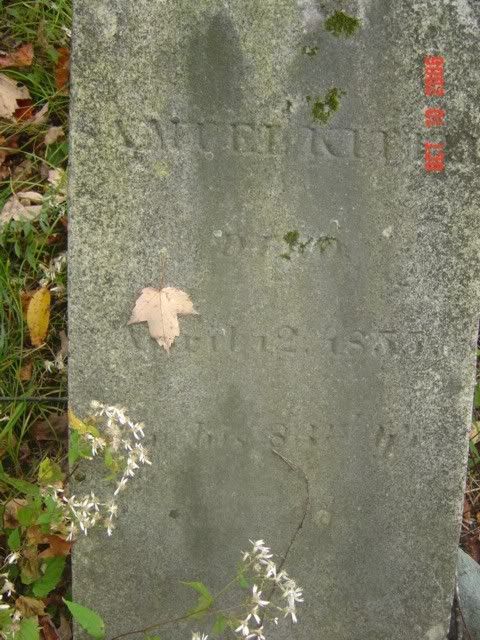 An_nite Kittell died April 12, 1833 (stone was hardly readable.)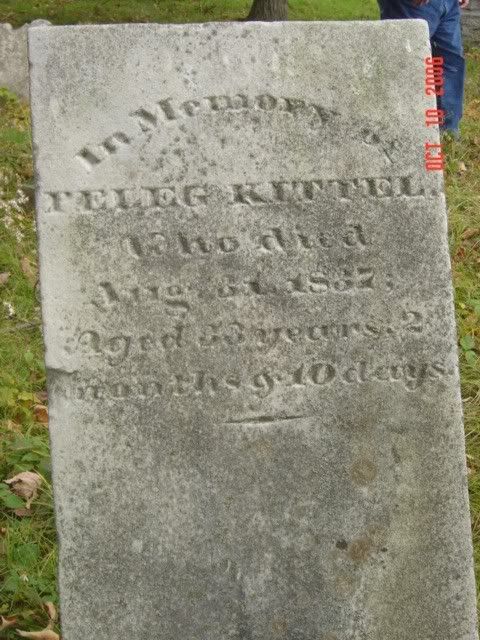 In Memory of Peleg Kittel who died Aug. 31, 1837 Aged 33 years; 2
months and 10 days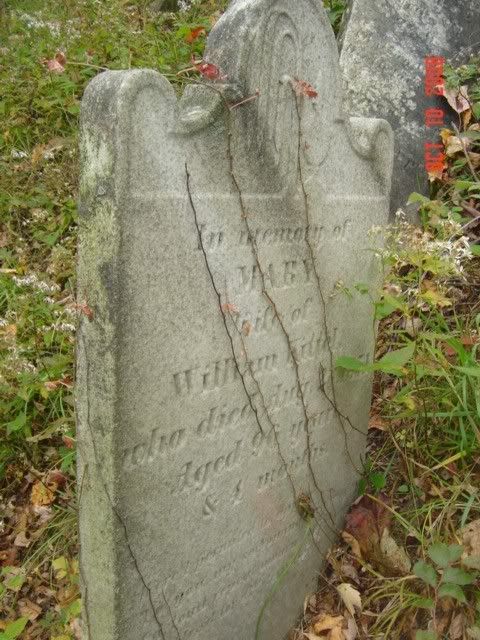 In Memory of Mary, wife of William Kittel who died Aug. 23, 1851 aged 96y 4m (d/o Robert & Rebecca Brayton Carr)"Were I permitted to appear/To you my sorrowing children dear/I'd loud repeat mourn not for me/I'm bless'd for all eternity"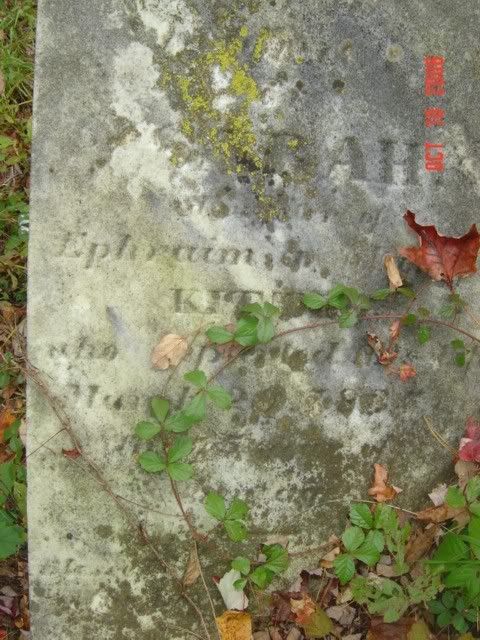 Sarah, daughter of Ephraim Kittel who died March 29, 1835 aged 74 years "Blessed are the dead that die in the Lord"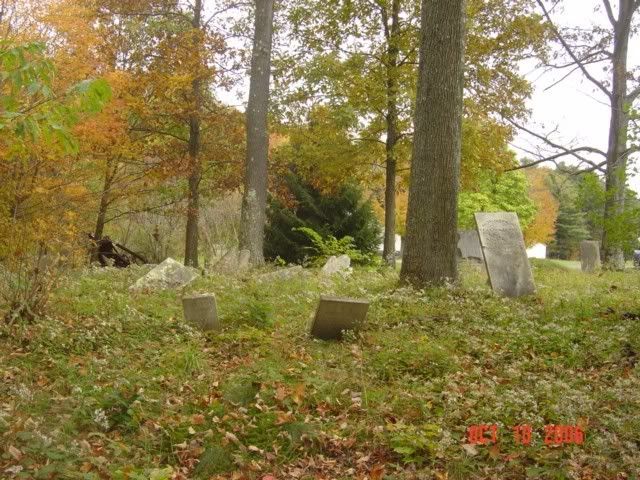 This is an overview of the cemetery, showing what shape it is in.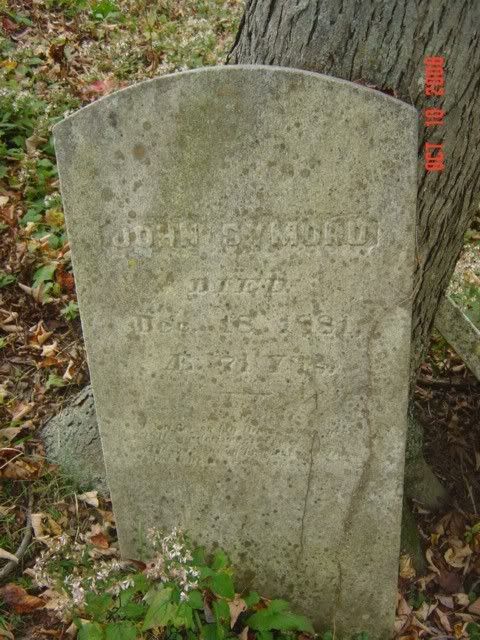 John S. Moro died Dec. 18, 1881 age 71 yrs.
Elizabeth died 3/2/186_ (Elizabeth could be wife's name, couldn't read last name)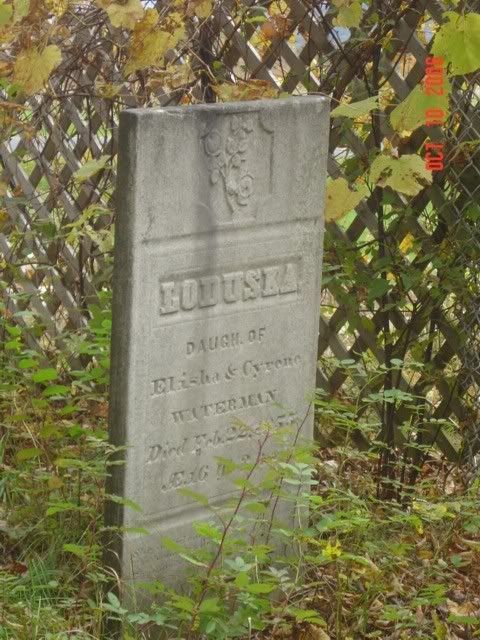 Loduska daugh. of Elisha & Cyrene Waterman died Feb. 22, 1855 aged 16 years 3 mon. "She smiled and then wing'd her way/Tho bound to earth by dearest ties/The angels sang their ransom lay/As Jesus took her soul on high"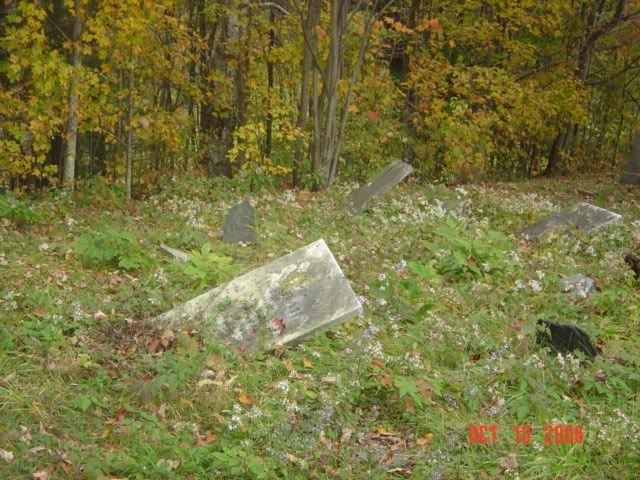 Overview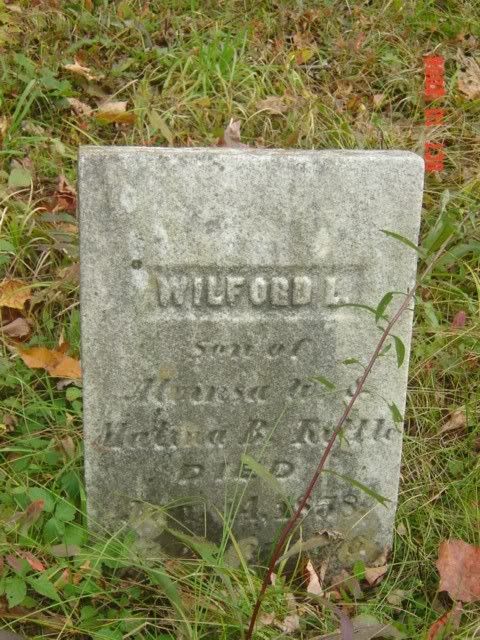 Wilford L., son of Alvinsa W. & Malina B. Kittle died Jan. 14, 1848 age 3y6m12d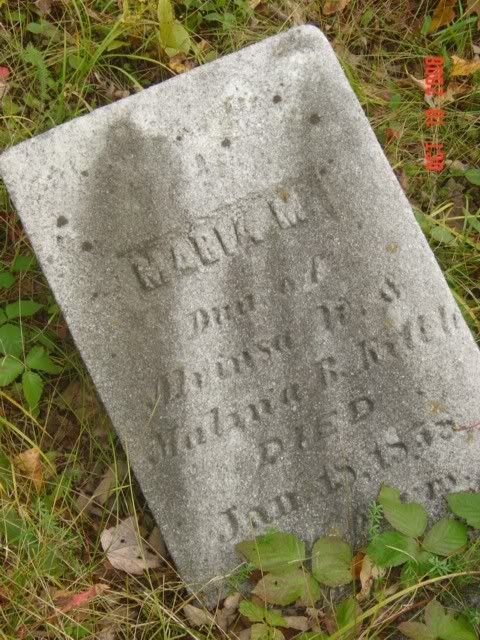 Maria M. dau. of Alvinsa W. & Malina R. Kittel died Jan. 18, 1858 aged 6y1m9d "I am like the flower/That blooms in fragrant May/ When pain and sickness finds/me, then I shall fade away"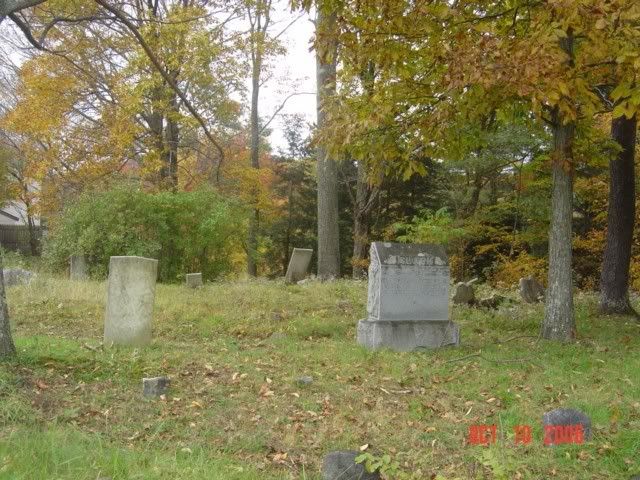 This and the following picture are overview shots of the cemetery, showing the current (October, 2006) condition of the cemetery.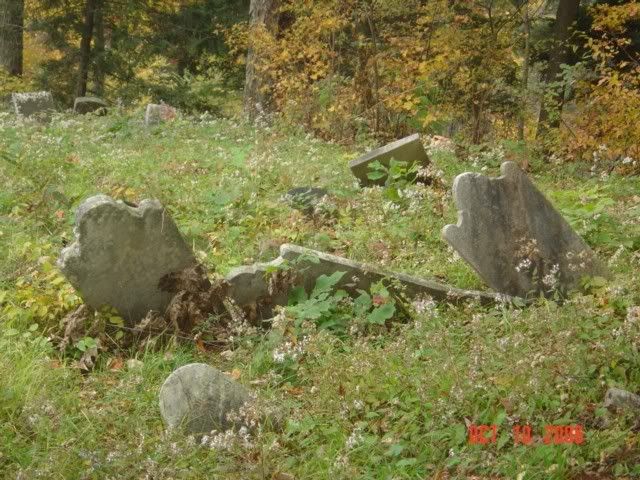 ---