My apologies to Sue Tarpley, as I spelled Chauncey's name incorrectly in the last picture. Sue sent me the three pictures of young Chauncey alone and with Carrie.
#24 Chauncey was born November, 1897. He married Olive, who was born in 1906. In later years, Olive was a clerk at Tina's high school (see picture, on the right,taken in 1967, taken from my school yearbook) and she, Chauncey and their son Gary lived across the street from Tina's family on Lover's Lane in New Lebanon, NY. She was very thin, and one of the nicest people I have ever met.
#25 Carrie was born May, 1900 and married Walter C. Sykes. Together they ran the Sykes Store for many years. After Chauncey died, Carrie and their son Paul ran the store, which Paul and his wife do to this day.
Sue wrote:
Chauncey and Carrie were offspring of Elbert and Nellie. Chauncey was born in 1897 and Carrie in 1900. That fits in well with the time frame of the other photos in the album. They were, indeed, very good looking
kids. When we were in Stephentown, we went into Sykes store and saw Paul. What did
Chauncey do for a living? I tell Mother that I have the feeling that I'm
meeting all these folks and making friends with them. She said all the Batemans and Sykes went to the ME church where she played the organ.
Her recollection was that they sat on one side of the church and the Eddys and Lapps sat on the other side--sort of a social hierarchy. All I can say is that Chauncey looked like a handsome hunk to me!!! ;-) Funny to think of someone who lived that long ago in those terms.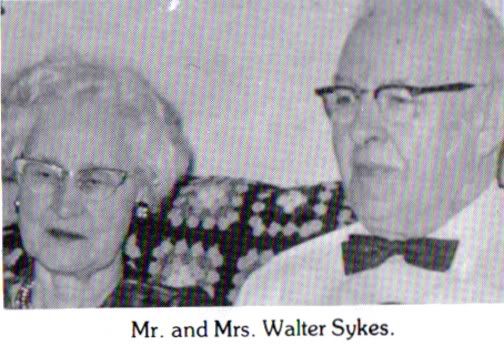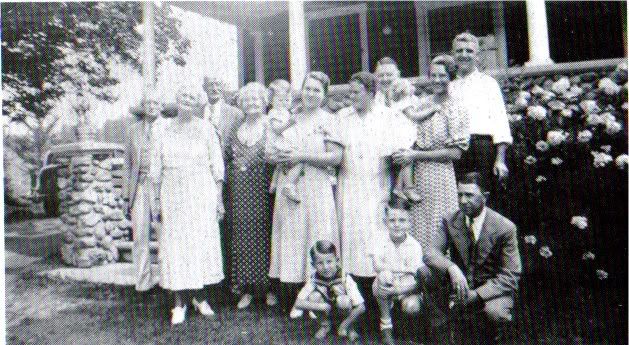 r-l front: Fuller Hewitt, Chauncey Bateman, Jr., Paul Sykes
Back r-l: Larry Stevens (Laurence Tucker Stevens, b. April 1, 1902), Grace Stevens (Sylvia Grace Bartholomew, b. May 8, 1903), Joan Florence Stevens, Walter Sykes, Ina Hewitt, Olive Bateman (b. Olive Bartholomew, sister of Grace), Gary Bateman, Nellie Bateman, Ben Hayes, Georgia Hayes, Horace Bateman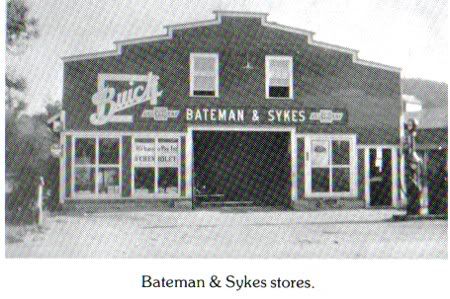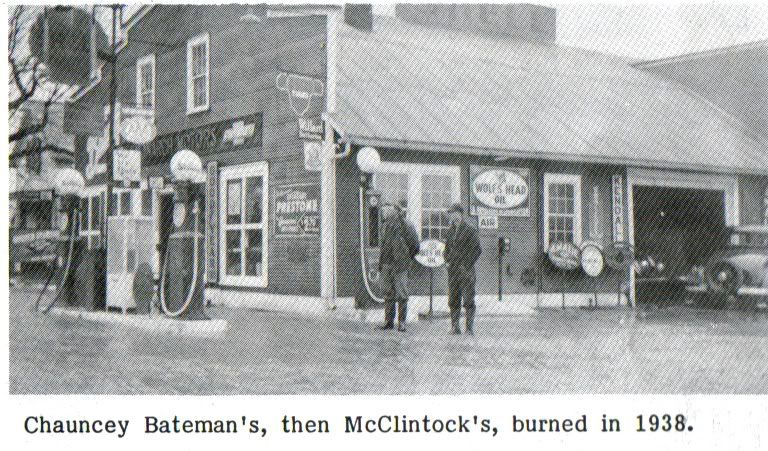 ---
Hart Gardner Bateman, (1760 – 12 Apr 1842), sells 196 acres of land left to her by her father Caleb Gardner, to her brother George Gardner of Seneca New York.
"This Indenture made the thirteenth day of December in the year of our Lord one thousand eight hundred and nineteen between Heart [sic] Bateman of Nassau in the County of Rensselaer and the State of New York of the first part the said Heart [sic] Bateman being heir at Law of the estate of Caleb J. Gardner late of Seneca in the County of Ontario and the State aforesaid deceased and George Gardner of Elmira in the County of Tioga and and [sic] state aforesaid of the second part witnesseth that the said party of the first part for and in consideration of the sum of four hundred dollars to her in hand paid by the said party of the second part the receipt whereof is hereby confessed and acknowledged hath granted bargained sold remised and Quit Claimed unto the said party of the second part in his actual possession now being and to his heirs and assigns forever all of her right and title as heir at law to all that certain farm piece or parcel of land situate [sic] lying and being in the town of Seneca aforesaid bounded as follows on the north by land owned by Emer [sic] Crittenden west on the lot called the Armstrong lot south on lands belonging to Benjamin Tuttle easterly on the old pre-emption line estimated at one hundred and ninety six acres of land be the same more or less Together with all and singular the heredit aments [sic] (inherited amounts) and appurtenances there unto belonging or in anywise appertaining and the reversion and the reversion [sic] and reversions remainder and remainders rents issues and profits thereof and also all the estate rights title interest claim or demand whatsoever of the said party of the first part either in law or equity of in and to the above bargained promise and every part and parcel thereof to said party of the second part his heirs and assigns to the sole and only proper use benefit and behoof of the said party of the second part his heirs and assigns forever. In witness whereof the said party of the first part hath hereunto set her hand and seal the day and year first above written
Sealed and delivered in presence of } Hart X Bateman
The word "the" interlined before signed her mark
Stephen V. R. Bateman Caleb S. Gardner
Ontario County SS Be it remembered that on the twenty ninth day of May eighteen hundred and twenty personally came before me Caleb S. Gardner one of the subscribing witnesses to the within deed to me known and being duly sworn saith that he saw the within named Hart Bateman sign seal and deliver the within deed and that she acknowledged that she had executed the same freely and voluntarily for the uses and purposes therein mentioned and that he knew her to be the same person described in and who executed the said deed and that he subscribed his name to the same as a witness. I allow the same to be recorded St. Z. Mizner Commissioner
A true copy of the original recorded 28th May 1821 at 10 o'clock p.m. and examined Herman Norton Dep. Clk."
Thanks to Craig Bateman for sending this deed transcription. You will find Hart Bateman's will
here.
---